ITS Participates in Community Discussion on Mental Health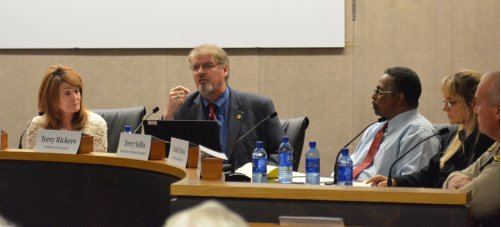 Iowa ranks 48th in the nation for providing long-term bedspace for the acute mentally ill. Iowa has 60,000 people diagnosed with a chronic mental health disorder, yet we have 4.9 beds per 100,000 people to accomodate this population. Optimally, we need 50 beds per 100,000 people. Governor Brandstad's recent closure of the Mental Health institutions in Mount Pleasant and Clarinda placed Iowa in the deficit, losing half of the available bed space for the mentally ill.
Iowa has 700 mental health beds available on any given day. With two active mental health institutions: The Mental Health Institute (MHI), in Independence, IA, has 75 beds, and Cherokee, which has 37 beds. MHI had 700 admissions last year, and Cherokee saw 446 admissions last year. Mental Health providers are at a loss when seeking immediate bed space for  the chronically mentally ill. Typically, these individuals are criminalized, and end up in jail or prison.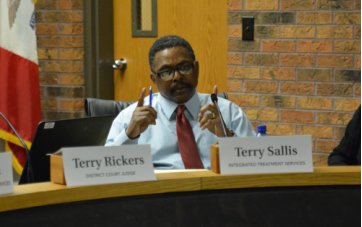 Integrat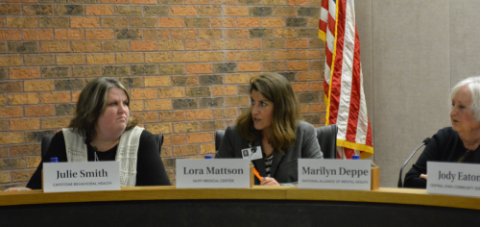 ed Treatment Services is grateful for the participants in the ongoing discussion on these issues. Especially to police chief, Rob Burdess, and the Newton Daily News, who saw the need to address these critical issues. Chief Burdess has been a mainstay in his advocacy for seeking solutions to Jasper County's Mental Health crisis. 
Special thanks to all the panel members: District Court Judge, Terry Rickers; Central Iowa Community Services CEO, Jodi Eaton; Leslie Ross of Optimae; Jasper County Sheriff, John Halferty, Laura Mattson of Skiff Medical Center, and Capstone Behavioral Health Director, Julie Smith, Marilyn Deppe of National Alliance on Mental Health of Jasper County, and Chief of Police, Rob Burdess. '
Photo credit goes to Jason Brooks of the Newton Daily News. Read the Newton Daily News article here.